Your computer can be fast and clean and stay that way if you know what software to use. It won't slow down and you won't get malware. This is your comprehensive list of software. I do mean comprehensive. If it is not on this list, do not install it unless you need it for something specific.
Operating System
Windows. It's Windows. I tried Linux for a brief trial (Mint and Ubuntu), and it is indeed lean and fast, but it is just not for regular people. It's for programmers. Windows is still my choice.
Word Processing
Microsoft Office. It works. When Microsoft changes Office, they do so knowing that they can't mess with the core of the product. I use Word, Excel, and PowerPoint. I do not LOVE Microsoft, but Office is still the best.
Internet Browser
Mozilla Firefox. Mozilla is a non-profit software company, and they are good. The Firefox browser isn't tracking you or advertising to you like many of the others.

Privacy Badger. I recently started using this anti-tracking software, and I like it. It is super-small, and requires no time or input from you. It runs within your browser and blocks sites from tracking you. It is made by another non-profit, Electronic Frontier Foundation.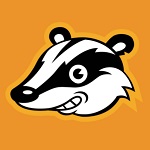 E-Mail
FastMail. I recently switched to FastMail, because I decided to take action against the more traditional e-mail providers using my personal information to advertise. FastMail costs $3 per month, and it is the best subscription I pay for.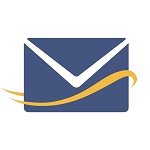 *I did not have to change my e-mail address to switch to FastMail because I own my own e-mail domain. I teach how to get started with a basic website as a service, click here. A domain and website cost about $5 per month depending on how you do it. Worth the $$.
If you switch to FastMail without your own domain, your e-mail address becomes @fastmail.com or one of several other choices that they own.
FastMail's smartphone app is super-fast and super-lean also.
Media Player
VLC Media Player. It is free, and in my ~10 years using it, it has supported the most file types, which is especially important with the plethora of video formats out there. It is made by VideoLAN, which is a non-profit software organization.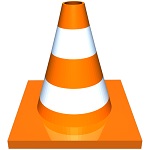 (I also use Windows Media Player because it integrates well with Windows.)
Video Chat
Skype. Yes, I still use Skype. As with most video chat clients, video chat within Skype is free, but that's not why I still have Skype. You can add credit (real money) and call real phones around the world. Calls to US phones are cheap in a pinch from any Wi-Fi in the world. Microsoft owns Skype now, which is pretty annoying, but I still use it.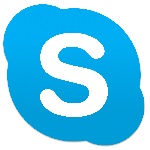 PDF Reader
Adobe makes PDF and Adobe is very much a for-profit company, but they are good, and they have a vested interest in you, the consumer, being able to read PDF very conveniently. They sell the PDF editor only to those who create the PDFs. As long as you read PDFs and they remain convenient, Adobe continues to sell the editing software for big bucks.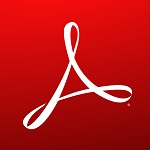 *When you download, uncheck the McAfee "anti-virus" boxes and the Chrome Extension!!! You don't need the anti-virus software if you stick to these simple products! Also, turn off the auto-update on the reader. They update so often it is a nuisance.
Printer and Scanner
Most companies making home printers now make their money on the cartridges (not surprising) AND by advertising through their "printer software." Steer clear! Spend a little more money for a real printer and save over the long-run! Also, as expensive as printing is, it's actually not a bad idea to find a good printing store near you and just go print there when you need it.

I have a Brother MFC-9330CDW. At ~$350, it wasn't cheap, but I have to be able to print. The cartridges aren't cheap either, but the pages-per-cartridge is much higher than with an inkjet. It is a real printer, and it's worth the investment.
Video Editing
I said I do everything you can do on a computer. Video editing requires serious software and it costs money. There is no free way around it. I use Adobe's Creative Cloud. It is a little glitchy now and then, but Adobe's support is really solid when you need it. I highly recommend, but only if you really need it, and only if you have a computer that can really run it. It is expensive. I pay for it in lieu of cable TV.
Gaming
What a waste of time. I don't.
Notes
Porn and other downloads or nefarious sites will of course ruin any safety you have with this very clean software. Also, trying to find free-ware and installing unknown software is well, …
If you don't pay for the product, you are the product!
Thanks for visiting my site. Please share this post with all your friends with slow, frustrating computers!