Watch Model: Jules Racine & Co. 1018672
Movement Model: Excelsior Park No 3364R
Year Made: ____
Mass: 79.96g (without string attached)
Outer diameter: 50.3mm
Crystal diameter: 42.75mm, 0.89mm thick
Shock-Resistant:
Disassembly Photos, Pre-Cleaning
Problems List
Shattered crystal.
Mainspring.
Fourth gear broken shaft.
Repair Summary
Not worth repair.
At full-throw of the pallet fork, the pallet stone does not clear the ratchet wheel tooth: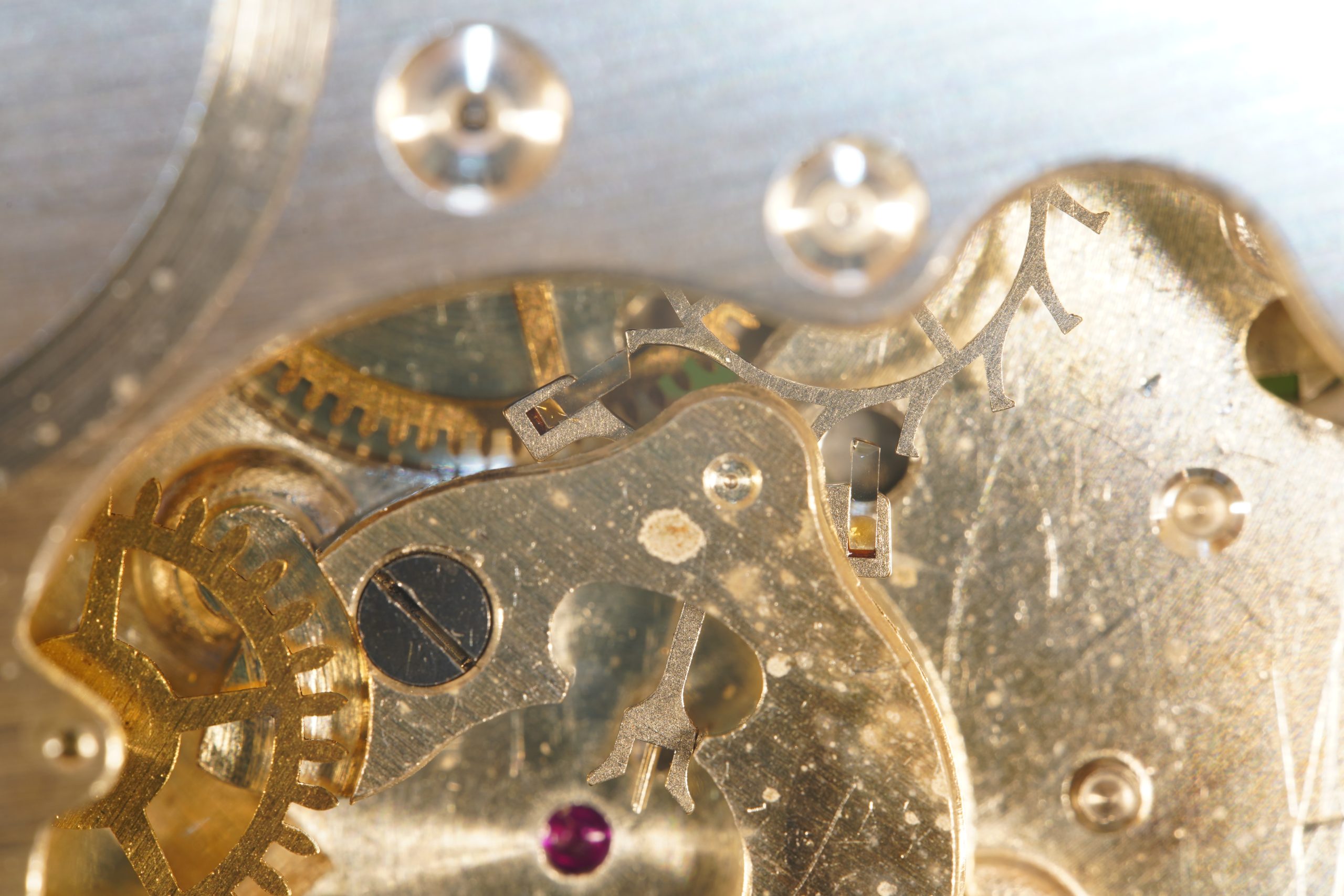 After mainspring replacement, the watch ticked through two or three teeth of the ratchet wheel, then get stuck. Normally, I would look into adjusting the ratchet wheel or pallet fork, but since the case was bent and the crystal shattered, I believe the entire movement was slightly warped throughout. When resassembling, the bridge holes didn't quite line up, further indicating the whole movement is bent.